MadTown Robotics is dedicated to furthering the curiosity and knowledge of students.  We teach students important life and work skills that will allow them to thrive and succeed in the rapidly evolving world we live in. We train them to work as a team and cooperate with their team members in order to achieve victory.  We strive to teach every individual what they wish to learn and encourage them to seek a better understanding of the unknown.
---
At MadTown, we envision a community brought closer together by the opportunities that FIRST and VEX have provided for millions of young students. In the coming years, we hope to establish a FIRST Lego Team in every elementary school and a VEX IQ Team in every middle school in Madera.
We hope to expand our team and branch out to other schools. The team is growing and we want to have at least 60 students dedicated to the team before the start of the 2018 season. Not only do we wish to grow in numbers, but we also want to encourage more students to follow a path into FIRST, whether through our robotics team or by creating their own. In the end, we strive to help technology thrive in the Central Valley.
We attend community events (such as our local fair and Kid's Day), help with presentations at local schools, and even host our very own off-season competition, the MadTown Throwdown. Recently, our students have visited other schools to promote what we like to call "Brick Club." Together with faculty members, we are achieving our goal in spreading FIRST throughout our community.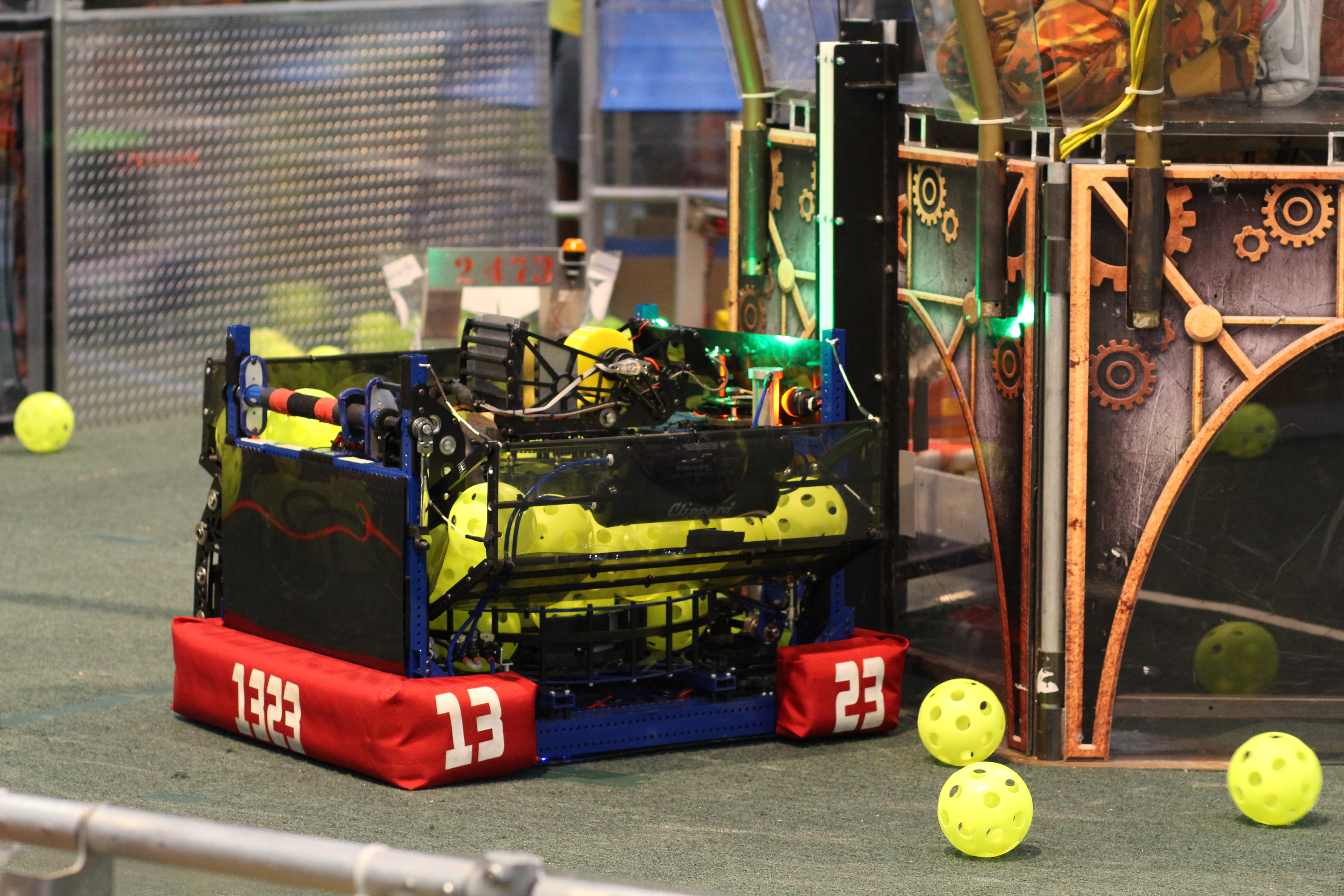 This FRC season saw the creation of one of MadTown's best robots to date—one of the best in the world.  Along with the custom-built Swerve drivetrain, the team engineered one of the best shooters and climbers in the competition, carrying the robot to the World Championships held in Houston, Texas. Our robot was capable of succeeding in every aspect of the 2017 game, FIRST Steamworks.  Not only did we reach a high rank in the Steamworks game, we proved that Team 1323 has the capability and the drive to achieve huge success, despite originating from a small agricultural-based town where technology is not exactly the main focus.
Madtown Robotics collected a few more victories and awards under its belt this 2017 season. Along side Presentation Invasion (Team 2135) and Citrus Circuits (Team 1678), we won Central Valley Regional once again. As well as winning the competition and qualifying for World Championships, MadTown Robotics won the Engineering and Inspiration Award. We then went on to become semi-finalists at the Sacramento Regional and finalists in the Turing Division at Houston World Championships. While at Houston, MadTown Robotics won the Quality Award, solidifying the fact that we built one of the best robots in the world.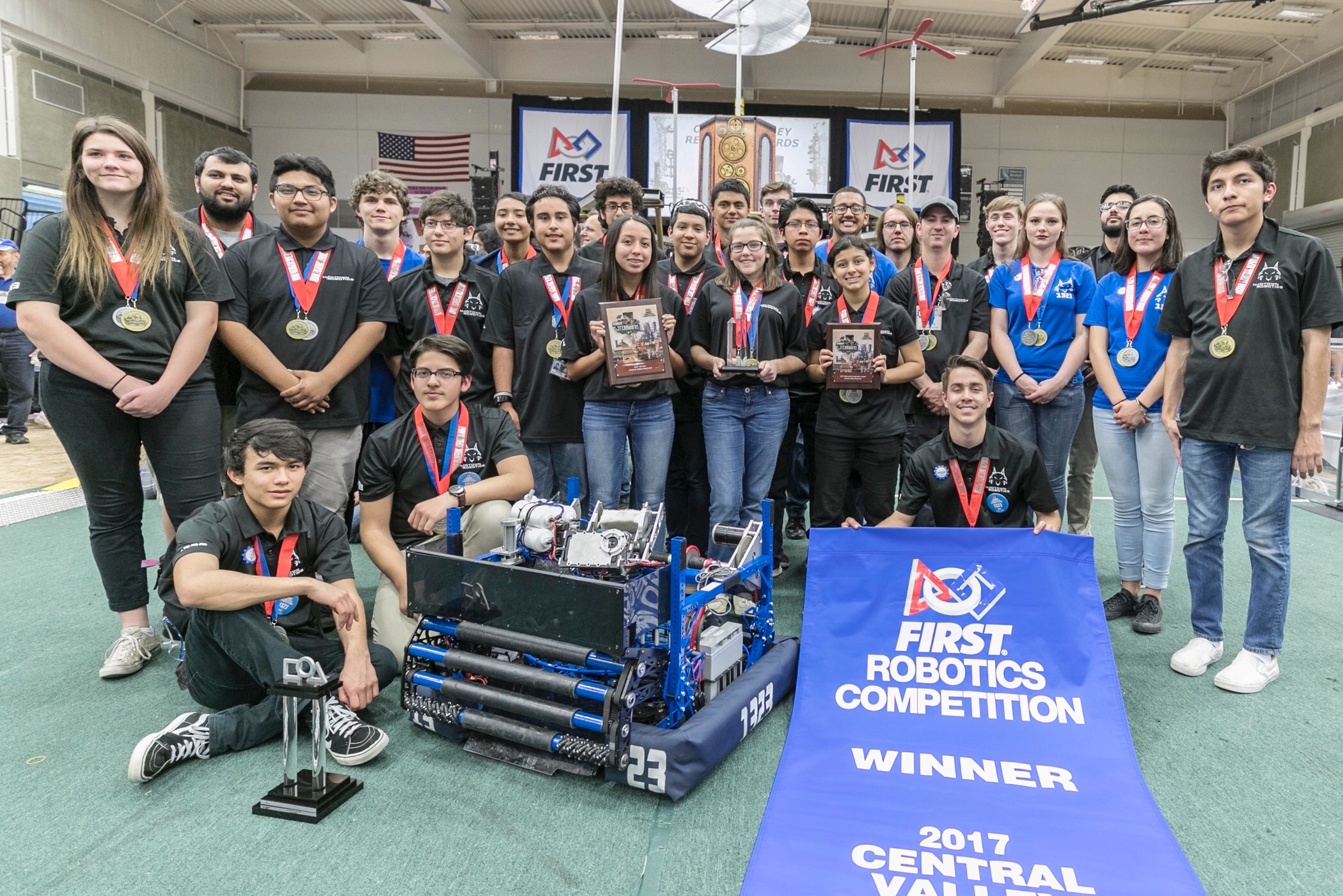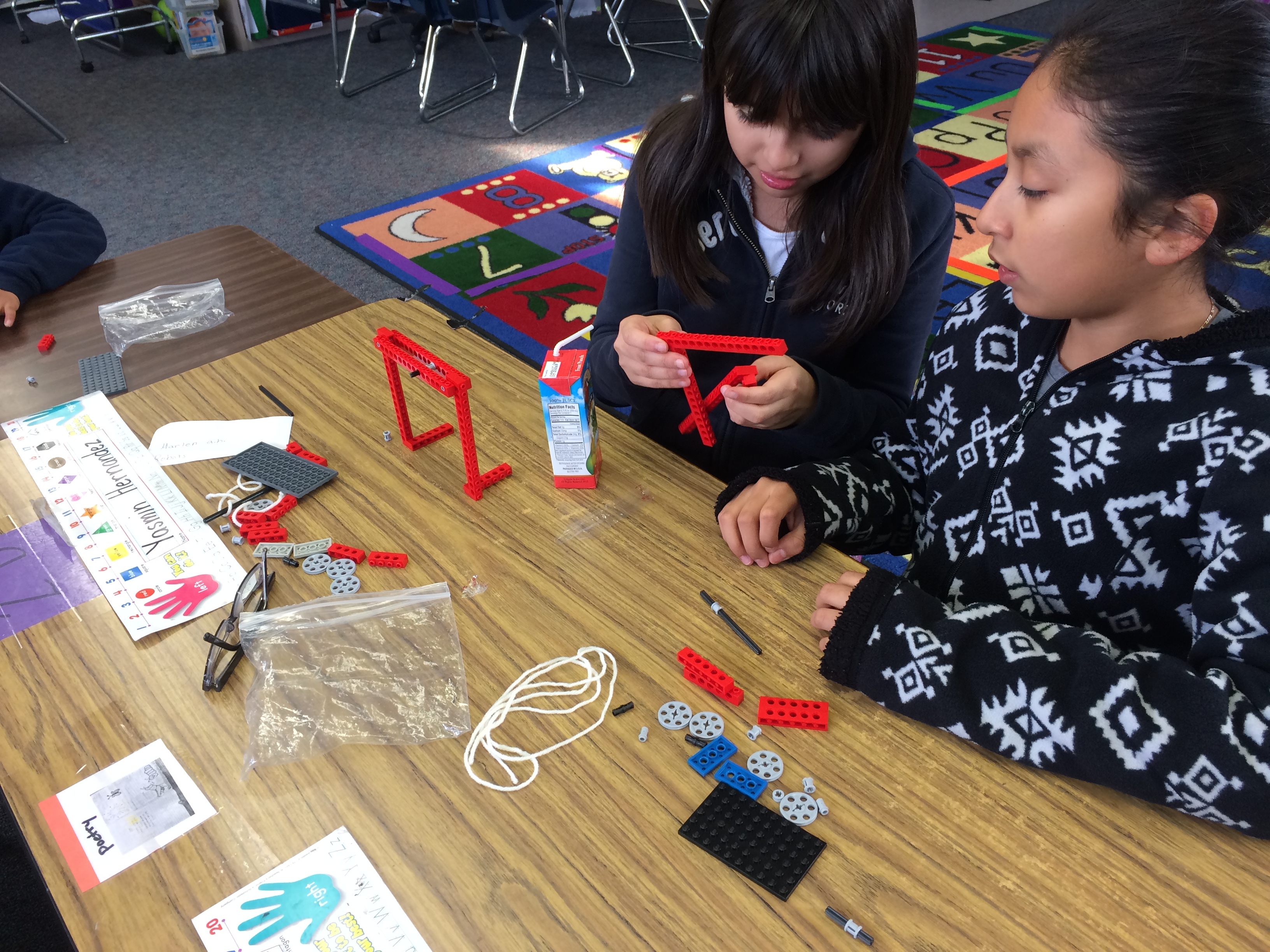 One of the team's main priorities is creating opportunities for children to dive into the world of engineering. In recent years, we have dedicated ourselves to establishing FIRST programs in neighboring schools in order to encourage students to seek a better understanding of the world of technology. We have even opened up MadTown Robotic's doors to students from all high schools in Madera. It is our goal to impact as many students as possible and push them to achieve greater things. As we found these new groups, we hope to one day help every child achieve success not only in programs such as FIRST Lego League or FIRST Robotics, but in the real world as well.